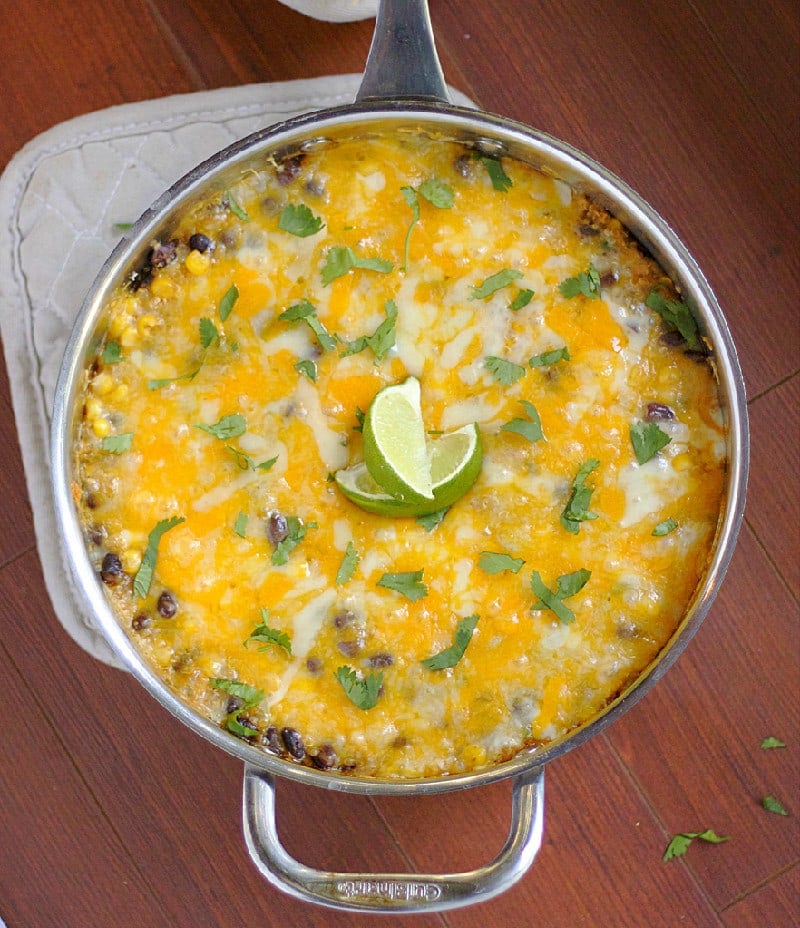 [shareaholic app="share_buttons" id="14875869"]
I think it's safe to say that I have a full-blown addiction to Mexican food.  This is not a trend for me -- this is a way of life.  Celebration? Mexican food.  Long day? Mexican food.  Sick? Mexican food.  Yeah, that's right: when I'm sick, I don't go for chicken noodle soup from a can .... I go for Mexican food.  I know, I'm a freak.
Over the past few months, I've been documenting some of my favorite recipes that fuel my addiction: Margaritas, pickled jalapenos, homemade corn tortillas, and most recently, the spicy, tender deliciousness that is my Crock Pot Barbacoa.  This recipe is the final piece of the puzzle, though.  Make all of the other recipes, plus this one, on a Sunday, and then feast like royalty for the rest of the week on the variations.  Yes, even the margaritas, because who doesn't love a little Sunday evening tequila?!
I'll admit, there is one problem with this recipe: the quinoa.  Look, I love quinoa.  I think it's awesome.  Full of protein, nutty flavor, and a tender bite to the texture: I'd eat quinoa plain.  My husband on the other hand ... he feels like I've pulled one over on him when I cook it.  Like we were going to have a great dinner, but now there is ... quinoa.   So, as you can imagine, the first time I made this recipe, there was a little pushback.
Then he tasted it.
And we had it every week for the next three weeks.
Give it a try! Maybe your picky eater will love it, too!
Quinoa Enchilada Casserole
A hearty vegetarian casserole with protein-rich quinoa and rich, enchilada flavor. Satisfying as a main dish, but also a great side or burrito filling! Inspired by Damn Delicious' Quinoa Enchilada Casserole
Print
Pin
Rate
Ingredients
2

cups

corn

2

cups

black beans

1

can diced chiles

drained

10

oz

enchilada sauce

¾

cup

quinoa

1 ½

cup

water

1

teaspoon

cumin

1

teaspoon

chile powder

½

teaspoon

pepper

½

teaspoon

salt

1

cup

cheddar

shredded

1

cup

mozzarella

shredded

2

T

chopped cilantro

plus 1 T extra for garnish
Instructions
Preheat oven to 375 degrees.

Place the quinoa and water in a pan, cover with a tight fitting lid, and bring to a boil.

Reduce heat to a simmer, and cook for 15 to 20 minutes ( until the water is absorbed by the quinoa ).

In a large bowl, mix ½ cup of each cheese, plus all of the other ingredients, with the cooked quinoa.

Scrape into a pan that is roughly 8x8 ( 9x9 is fine, too ), or you can use your favorite stainless steel chef's pan like I did in the pictures. Top with the remaining cheese.

Bake at 375 for 20 minutes.

Garnish with cilantro, and serve!