This shop has been compensated by Collective Bias, Inc. and its advertiser. All opinions are mine alone. #PairsWellWithHolidays #CollectiveBias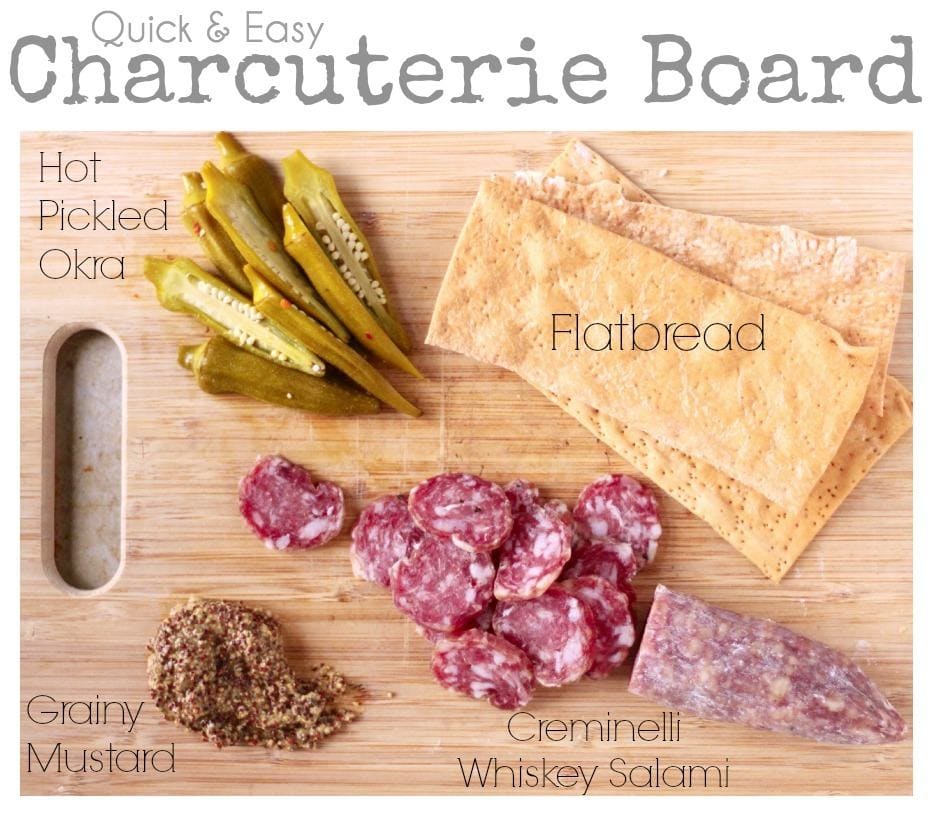 I am a big believer in "homemade".  From cakes to pasta, much of what we eat in my house has been made by yours truly.  I'm also a big believer in working my day job, keeping up with my food blog, rebuilding the recently flooded first floor of our home, keeping up with friends and family, learning Calligraphy, supporting local events, and, oh yeah, sleeping when I can.  Believing in things can be exhausting.
So sometimes, homemade gets knocked to the bottom of the list.  Not the very bottom, because I think we all know that's where Calligraphy lives, but low enough for me to occasionally cheat and buy a box of crackers or *gasp* premade sauce.  This happens most often on the way to a friend's house after a fifty hour work week and an hour and a half of commuting home on a Friday.  Even I, lover of homemade, believer in gourmet "from scratch" goodness, cheat.  Here's the problem: after years of homemade, not-so-homemade tends to fall flat.  Watery salsas, gelatinous salad dressings, spicy anything that is never actually spicy -- I am all too often left unsatisfied with grab and go options when picking a quick something up in the store.  So much so, that a few years ago I simply gave up.  No more disappointing soggy-crusted mini quiches or cream-cheese laden dips for me!
Then one day a few years ago, I discovered a secret.  A secret that has granted me shame-free passage into the snottiest of wine parties and the most casual of beer-fueled game nights, and I'll give you a hint: it's not found with the prepared foods in your local grocery store.
It's in my favorite section.
And it's salami.
We're not talking plastic-encased summer sausages here.  This is real salami, and it's my favorite entertaining hack.  If I'm at home with guests on the way, I can send my husband a text to pick up some salami from the cheese and wine area of the store on his way home, and I know that even if he can't find it, the cheesemongers at Whole Foods will be more than happy to point him in the right direction.  If I'm the one doing the picking up, I can grab a Creminelli Whiskey Salami myself, a box of flatbreads, a little pre-chilled booze, some delicious mustard, and a container full of hot pickled okra from the olive bar, all within feet of each other.
Out of my way people, I'm a woman on a mission in that part of the store.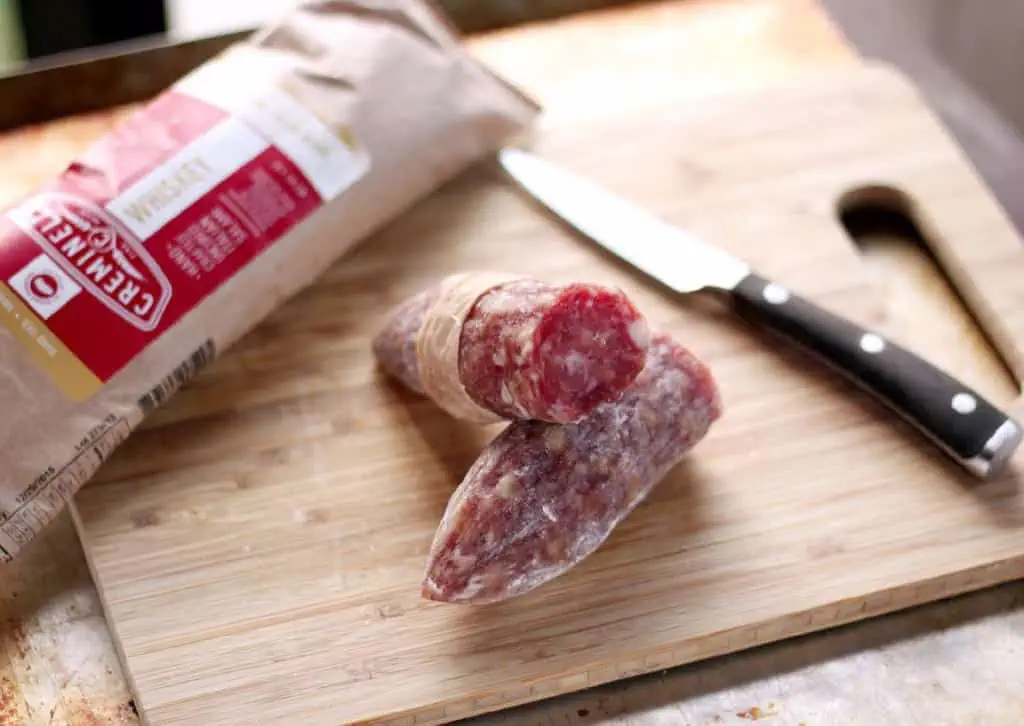 Once I arrive, all it takes is a cutting board and a knife to cut the salami, and my contribution is deliciously and easily covered.
BOOM.  Easiest. Appetizer. Ever.  No store-bought guilt ( what was I going to do, MAKE salami?? Puh-lease.  Even if I tried, it wouldn't be as good as this stuff), plus no premade food "blahs".  The rich, slightly pungent salami stands well enough on its own, but is brought to the next level with a piece of spicy okra, small dollop of whole grain mustard, and a glass of your favorite adult beverage.  Even the pickiest of guests can find a pleasing combination on the plate, and your gourmet friends will want to know where you got the idea for such a delicious spread.
Ingredients
1

Creminelli Whiskey Salami

1

Jar Grainy Mustard

1

Package Flatbread Crackers

16

ounces

of Hot Pickled Okra
Instructions
Cut the salami in half and peel off the thin coating. Slice half of the salami, and place it on a cutting board, along with the uncut half of salami.

Optional: Slice the Hot Pickled Okra spears in half.

Arrange Okra, Flatbreads, and a hefty dollop of mustard on the cutting board with the salami. Serve with a knife for cutting more salami and spreading the mustard on the flatbread.
Do you have any favorite entertaining secret weapons like my quick Creminelli Charcuterie Board?  I'd love to hear about them in the comments below!