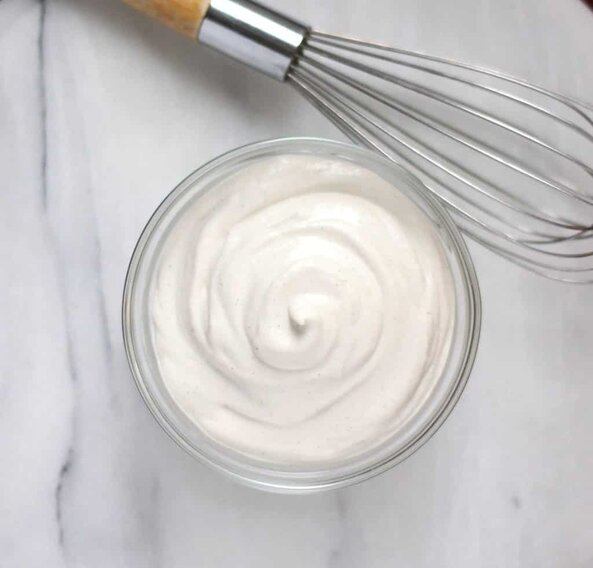 For years, every January I would go vegan.  Most readers have probably just navigated away. For those of you still sticking with me here, vegan January was one of the most difficult months of the year for me:  no bites of baked brie at parties, no chicken fajitas at the mexican restaurant, no more honey in my tea, no more fun!  Okay, maybe I still had fun, but sometimes it really felt like I was punishing myself.
So why did I do it?
Because it's easy to get in a rut.  Because sometimes I'll look at what we ate last week, and I will have made broiled salmon 3 times. We might have eaten broccoli 6 nights in a row.  My husband once had low-sodium turkey sandwiches with hummus for lunch for a month. Boring.  Vegan January forced me to re-evaluate the way I cooked. Every. Year.  Without Vegan January, I never would have learned how to cook lentils, or that I love adzuki beans, or that a maple roasted acorn squash topped with a lemony arugula salad  is a totally acceptable, delicious, and filling meal.  Vegan January made me realize even though I could live in a world without meat, cheese, and other animal products, that I really didn't want to. The truth is that I live for the Christmas Eve filet mignon, an over easy egg with a fresh slice of toasted sourdough, the end of Valentine's dinner creme brulée, a honey-drenched peanut butter and banana panini eaten over the sink, and the quick grate of raw, peppery Pecorino Romano cheese over some homemade pasta tossed with fresh peas.
But I digress.
In those many Januaries, I tried to avoid "substitutes".  I didn't want to eat the processed vegan faux-meat or the fake cheese or any of it.  It felt like cheating.  However, one day a fellow coworker came into the kitchen with a recipe for cashew cream, and curious, I hung around to see how it went.  She threw soaked cashews into the high powered professional blender with just a few other ingredients, turned it up to high, and we watched in awe as it became a smooth, white, creamy fluff.  One taste, and I was sold.
Although I don't know if I'll be continuing my vegan January next year, this is a recipe I continue to enjoy over and over.
CASHEW WHIPPED CREAM
1 cup raw, unsalted cashews
2 ½ cups water
1 Tablespoon vanilla extract
2 Tablespoons sugar
Soak cashews in 2 cups of water for at least 3 hours.  Rinse and drain cashews and place in a high-power or commercial blender (like a Vitamix ) with ½ cup of water, vanilla extract, and sugar.
Blend for 1 minute on high, then chill for at least an hour.
Serve within two days of making.  Wonderful on top of pies, cobblers, fresh fruit, or even in your coffee.  For the holidays, throw a dash of cinnamon in while blending.