Stuck with leftover egg whites from some fabulous custard, pudding, or hollandaise?  Sounds like it's time to make some coconut macaroons.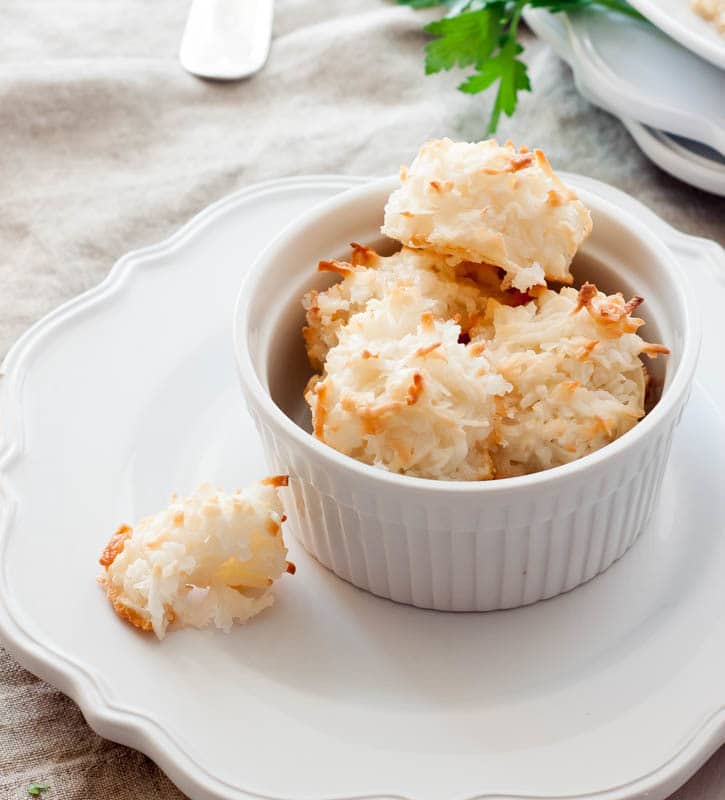 This recipe is stoopid easy, y'all.  Which is great -- because I pretty much only make it when I have some spare egg whites leftover from some other much more intense cooking adventure involving egg yolks.  See, I don't like to be wasteful, but I also don't want to bother with something more delicate like meringues or an angel food cake to use up my egg whites.
I just want it to be easy.
And this recipe IS easy. Oh, but it's a little sticky.  Don't come complaining to me because your hands got all messy with coconut, sugar, and egg whites.
You'll be okay with messy hands.  After all, this is cooking.  Put on your adult hat and handle it.  First person to complain in the comments about messy hands gets personally shamed by me. You're all welcome.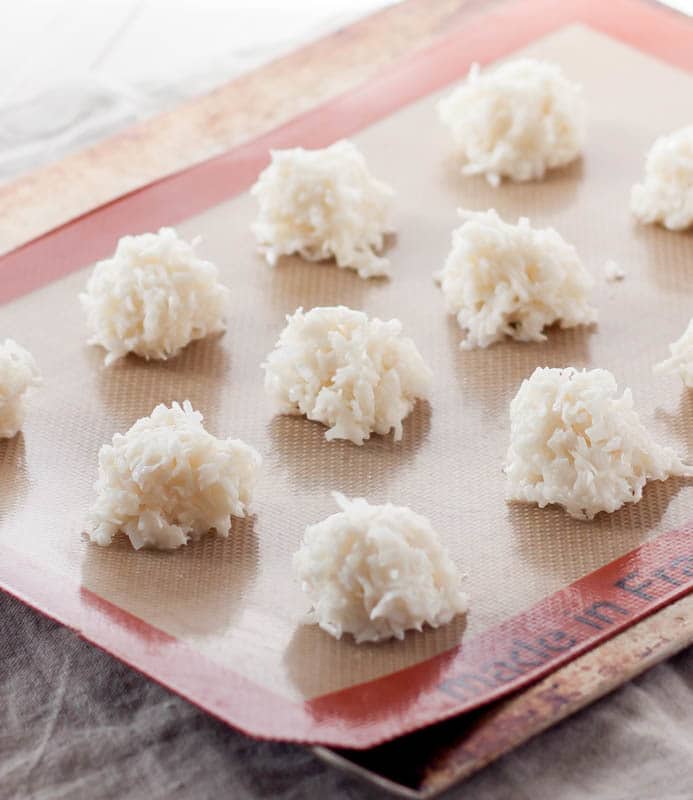 After you whip up this little batch of coconut macaroons, you should sit at the table and enjoy them with a little champagne.  You've earned it.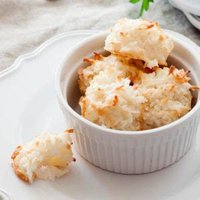 Ingredients
2

cups

sweetened

shredded coconut

2

large egg whites

¼

cup

sugar

½

teaspoon

almond extract

Pinch

of salt
Instructions
Preheat the oven to 350 F.

Whisk everything but coconut until mixture is frothy.

Stir in coconut.

Shape into balls about 1" in diameter ( a ice cream scoop is a great tool for this — just make sure you really press the mixture into the scoop before doling the scoops out onto the cookie sheet )

Bake for 18 minutes on baking sheet lined with parchment paper ( or a Silpat )
Notes
If any of the "liquid" bakes out of the macaroons ( usually happens to two or three of mine ), use a spatula to trim them before you take them off of the pan.