This post may contain affiliate links. I may make a small commission if you make a purchase through those links.
Don't let the pungent aroma of taleggio cheese put you off - the flavor is mild and creamy and the perfect addition to your cheese board. It also melts wonderfully and as such perfect for cooking any dish where you'd want melted cheese, from grilled cheese sandwiches to pizza to risotto.
Quick Facts
Milk: Cow
Flavor: Creamy, mild, slightly mushroom-y
Aroma: Pungent, strong
Pasteurized? Depends on producer
Vegetarian? No
Texture: Semi-soft
Rind: Washed, Smear-ripened
Country of Origin: Italy
Region of Origin: Bergamo, Brescia, Como, Cremona,Lecco, Lodi, Milan, Pavia, Treviso, Novara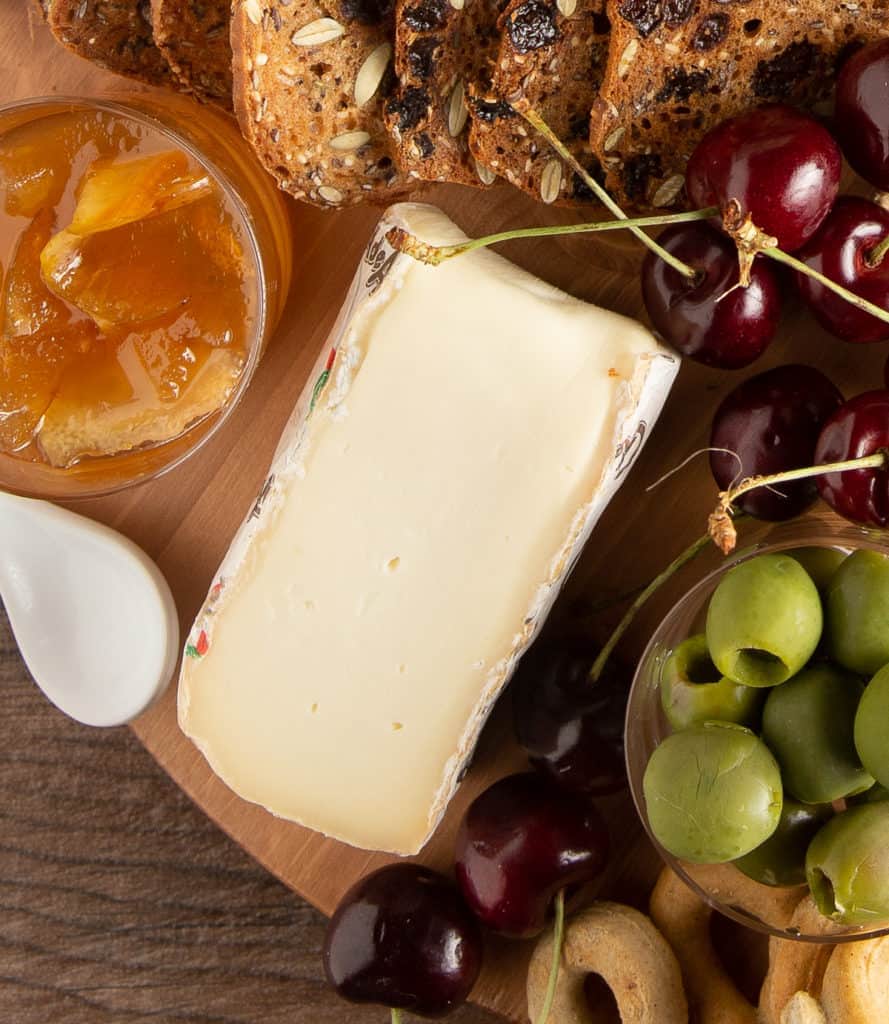 How do you eat Taleggio cheese?
Remove the cheese from whatever wrapping provided by the store and place it on a serving tray.
Let come to room temperature.
Slice a few ¼" thing slices and place it next to the remaining cheese so that your guests have an idea of how to cut it.
It pairs well with pretty much any type of bread or cracker, so feel free to get creative. I really like the Rosemary Raincoast Crisps for this cheese in particular.
For accoutrements, try some spicy Italian Mostarda (NOT to be confused with mustard!), fresh cherries, or apple slices.
Do you eat the rind of Taleggio?
Although safe to eat, I would not recommend eating the rind. It is pungent and coarse and not particularly enjoyable to most.
Is Taleggio Cheese Pasturized?
This will depend on the producer. The only way to be certain is to check the ingredients section on the label of the cheese. Unpasteurized cheese will say "Raw milk" or "unpasteurized milk". Pasteurized cheese will either say "milk" or "pasteurized milk."
Substitutes for Taleggio Cheese
Depending on application, there are a few cheeses than may be substituted. For most, I highly recommend Fontina cheese.
If using on a cheese board, a double cream brie is a lovely taleggio alternative.