One of the things I love about cooking is that recipes are fairly malleable.  Even as I post this recipe, I know that some readers will add more or less lemon, some will trade Thyme for Basil, and others might swap Arugula for Lima Beans ( I've done it; it's awesome.)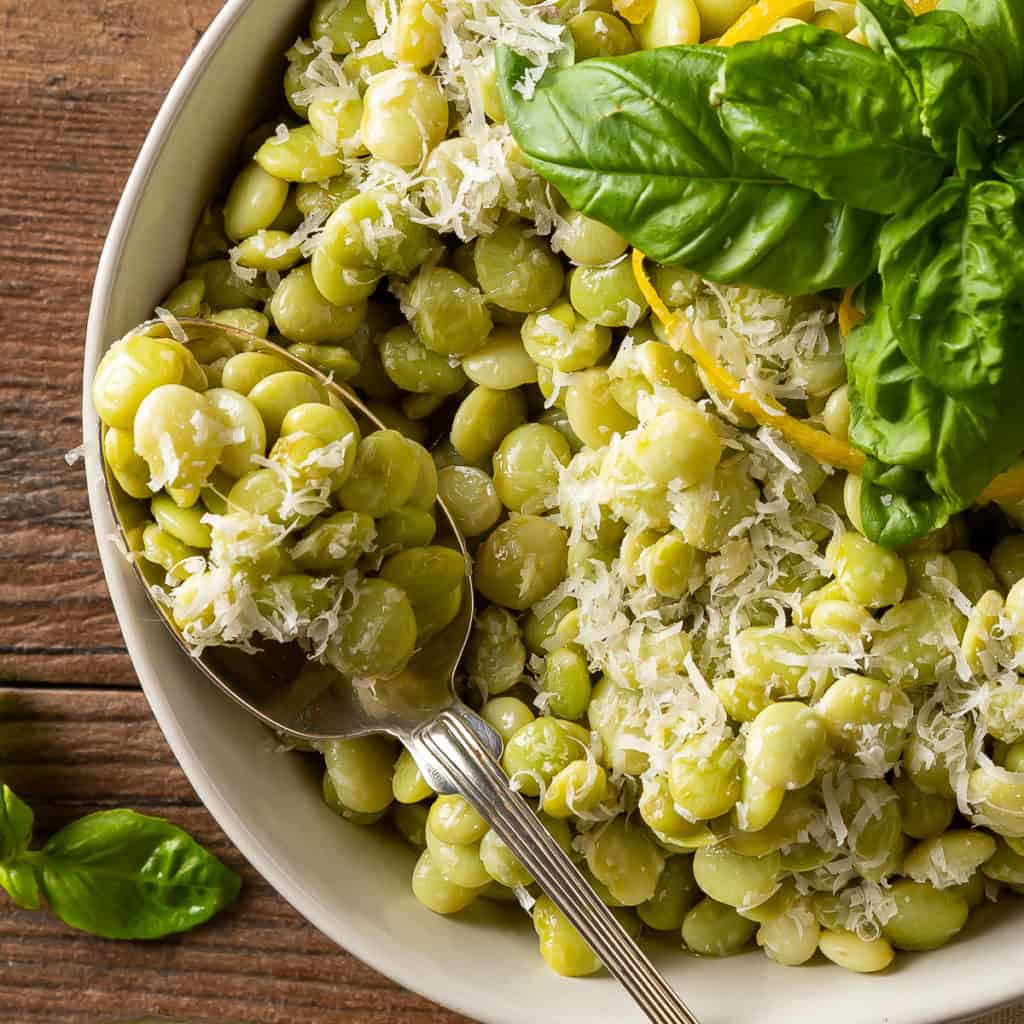 That's one of the things I love about this recipe.  I often have all of the ingredients on hand, and it's very easy to substitute with something new if I have an excess of fresh spinach left over from last night's dinner or want use one of those gourmet salts I bought but never quite know what to do with.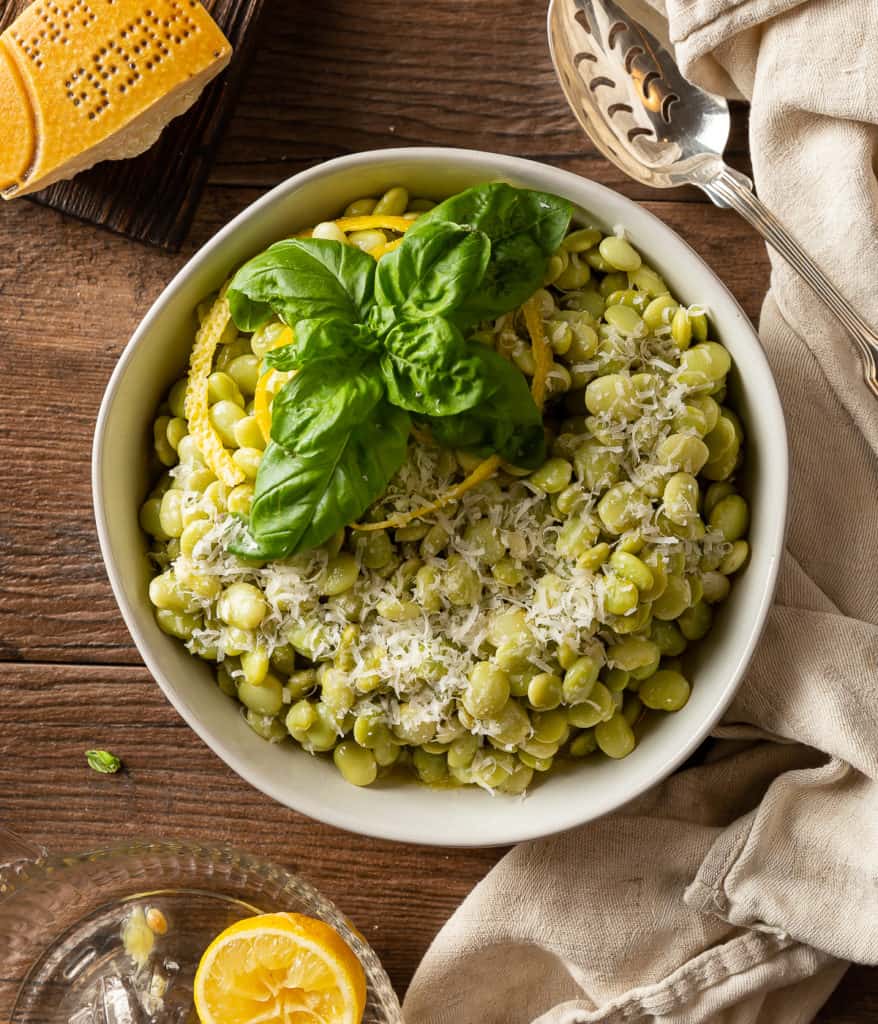 In other words, this is no tuna casserole!  It is refreshing, but filling, and your quality ingredients will shine in it.  Even with using the highest quality olive oil, pepper, salt, etc. this dish is dirt cheap, which makes it an all-around winner in my book.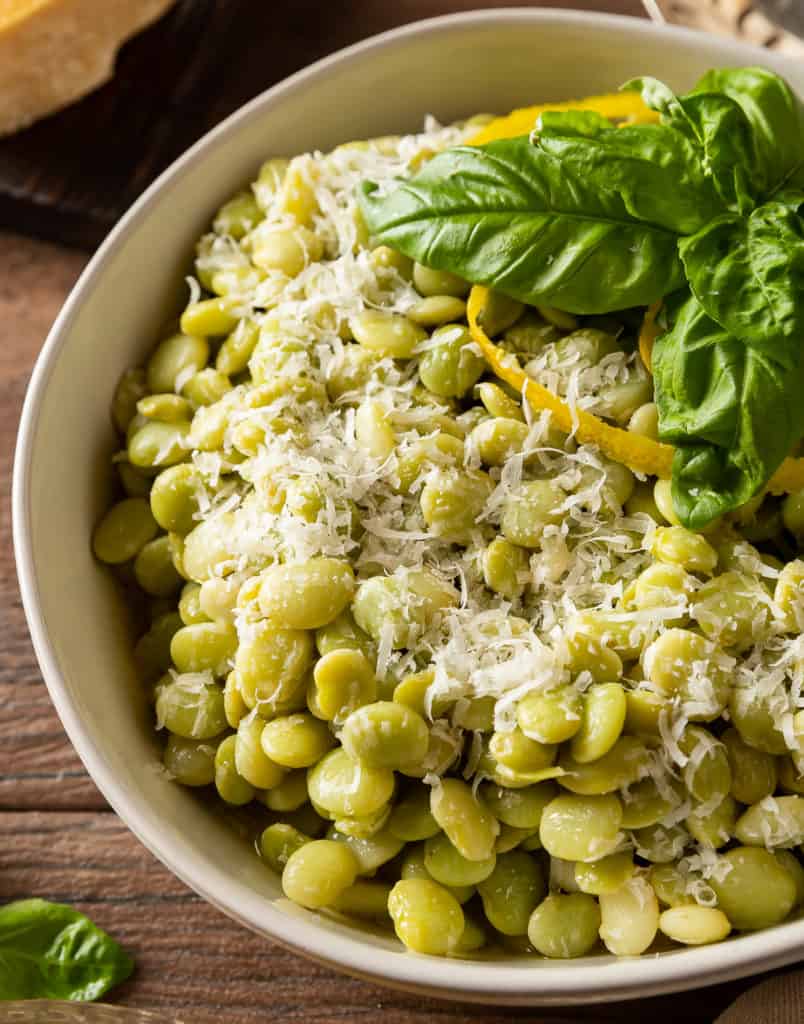 I also have two versions for preparing this recipe.  There is the "serving for company version", which is listed below, but when making this for myself and my husband as a quick side dish to go with some grilled meat at dinner, I often just toss everything into the bowl at the same time and call it a day.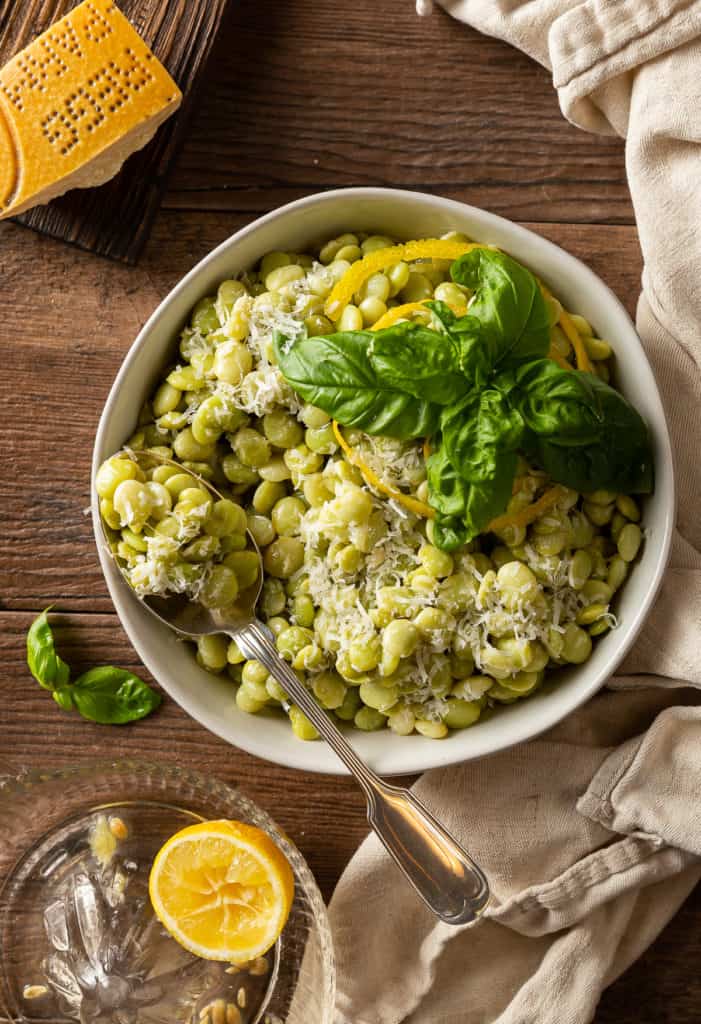 So feel free to have fun with the ingredients and methods in this recipe, but remember to keep it fresh!
If you like this lima bean salad recipe, you might also like:
Lemony Lima Bean Summer Salad
A bright, lemony lima bean salad that is perfect to serve with grilled meats.
Print
Pin
Rate
Servings:
4
side servings
Ingredients
32

ounces

frozen lima beans

½

cup

lemon juice

freshly squeezed

½

cup

olive oil

¼

Tablespoons

basil

thinly sliced

½

cup

Pecorino Romano

freshly grated

Fresh cracked pepper

to taste

Coarse Salt

to taste
Instructions
Cook the lima beans according to the package instructions. If you have time, chill them in the fridge. If not, add 1 cup of ice to the cooked, drained beans and let it melt/cool them off while you make the dressing.

In a small bowl, begin whisking the lemon juice.  As you continue whisking, slowly drizzle in the olive oil to create an emulsion.  ( Emulsion is just a fancy word for "everything is combined and there are no weird globs of oil free-floating in the mixture ").

Add the pepper and salt to the mixture, whisk to combine.

Add the basil, ¼ cup of grated cheese, and chilled, drained lima beans, and toss lightly to combine. If you beat up the basil too much it will bruise and look sad, so be careful with your tossing.

Top with the remaining ¼ cup of Pecorino Romano cheese and a twist of lemon, if you're feeling fancy.