Do you love key lime pie but hate making the crust? Yeah me too. I am not a maker of crusts. But I am an AVID maker of fillings. So pick up a pre-made crust from the store, or if you are blessed with the ability to make your own, do that. Because this recipe is all about the FILLING.
Do you need to use fresh key limes?
Absolutely not. In fact, when I've talked to those both in and from Key West (yes, including several famous makers of the classic pies), they do NOT use fresh key limes.
So neither do I.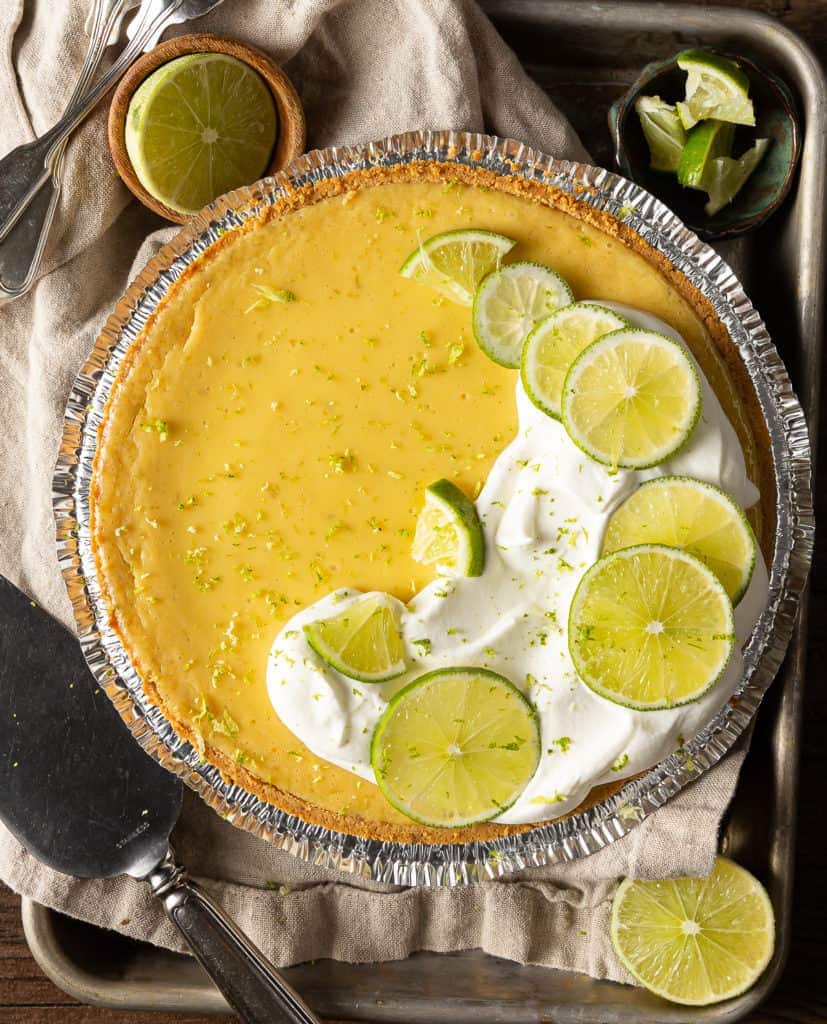 The flavor of the fresh key limes isn't quite what I'm after, and have you SEEN key limes? They are tiny. It would take me 3 days to juice enough key limes for this pie. Which would be fine if it tasted better after doing so, but it doesn't.
So pick up some Nellie and Joe's and call it a day, guilt-free. The link below is an affiliate link and I earn a small commission if you purchase from it (at no additional cost to you.)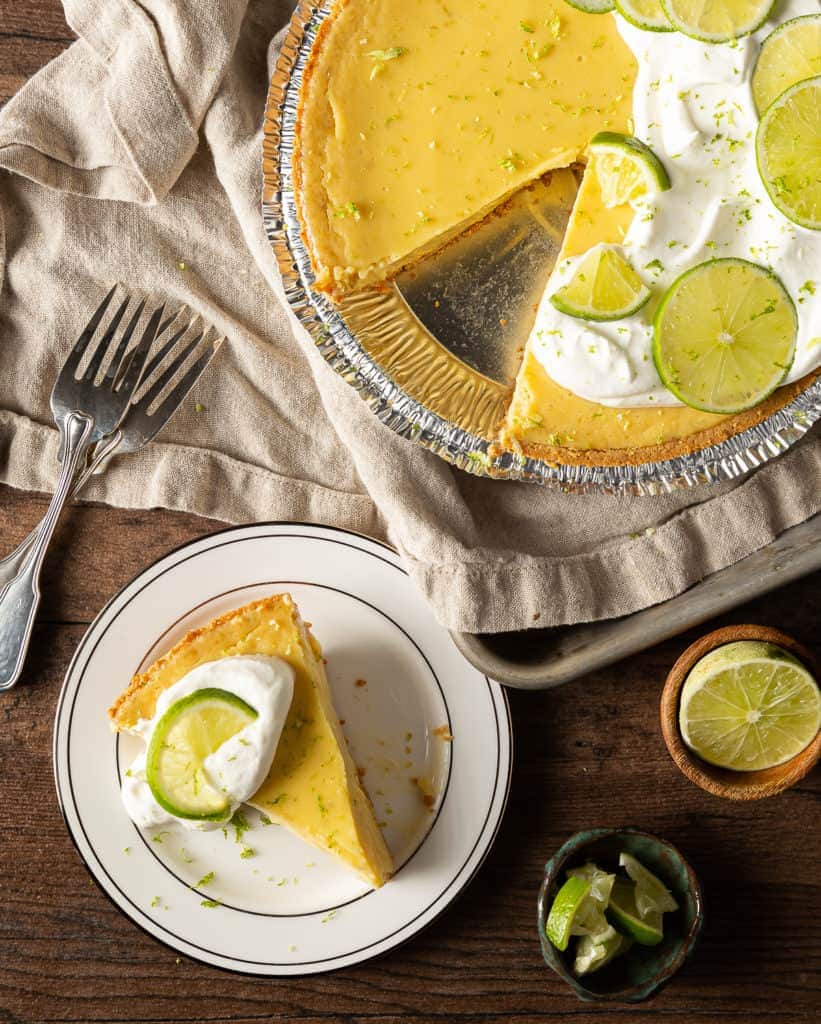 How long does it keep?
Key Lime Pie's texture will change based on how you store it, and really this is best eaten within about 24 hours of making it. It won't kill you if you keep it for 4 - 5 days in the fridge, but the crust will go soft and the top may get a film on it if it is not covered properly.
If you like this Southern Pie, you might also like:
Ingredients
1

cup

key lime juice

4

egg yolks

2 14

oz

can sweetened condensed milk

1

9" graham cracker pie crust

2

limes

1

cup

whipped cream
Instructions
Preheat oven to 375°F. Zest one of the limes.

Beat the lime zest, 4 egg yolks, 2 cans sweetened condensed milk, and 1 cup of key lime juice until smooth and combined.

Pour into graham cracker crust. Bake for 20 - 23 minutes. Allow to cool completely. Refrigerate for 1 - 3 hours before serving.

To serve, top with whipped cream, lime slices, and lime zest